Royal Melbourne Swimming & Aquatics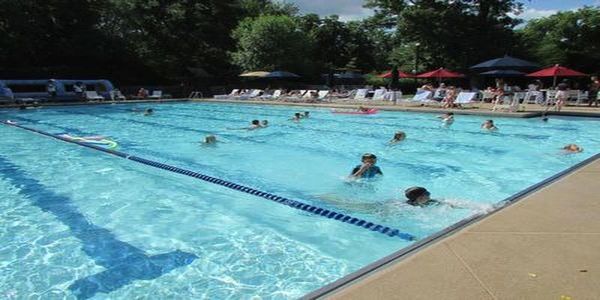 Royal Melbourne Country Club in Lake County offers members and their families access to a premier aquatic facility with a private swimming pool, junior Chicagoland swim team, summer swim camp, and swimming lessons.

POOL HOURS

Tuesday through Sunday 10:30 am to 8:00 pm.
Our private swimming pool will be closed if the temperature drops below 68 degrees.
Pool opens Friday, May 27, 2022 through Labor Day Weekend.
REGISTRATION
All members and guests must enter through the locker rooms in order to register.
Registration includes sign-in and sign-out of all members and guests. This assists the pool staff in the event of an emergency phone call for a member or guest.
Towels may be picked up and dropped off at the registration table. Plastic bags are available for taking wet items home.
SWIM LESSONS
Private swimming lessons are available Tuesdays through Saturdays for adults and children of all ages and abilities.
Call the aquatics office at 847-913-8080, ext. 159 to sign up.
GUEST POLICY
A member family may bring up to two guests each day with a maximum of four guests each week.
Each guest is allowed up to five visits per season and must be accompanied by a member.
Guests purchasing items from the snack bar must charge them to the member's account, and the member must sign the slip.
CAMP
Royal Melbourne offers a fun summer camp for children of all ages. Camp Royal is for children ages 4-12.
Camps are open members and non-members
Please click here for more information on Camp Royal